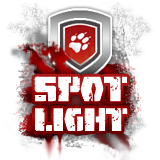 Every week, discover the tremendous adventures of the private detective Zaitzev.
This story, written in 2002-2003 was a production of our higly esteemed member : [WPC] Atomic.
Each and every Monday, discover this feuilleton here!
The Teddy and the Dragunov - Chapter I
I was sitting at my desk, drinking cheap vodka out of the bottle and reading over old case files when the dame walked in. I looked up from the notes and took a glass out from one of the drawers, "Drink"?

The lady took one look at me and sat down. The expression on her face told a thousand stories and from the looks of her, none of them had happy endings. I leaned back in my chair and sighed.

"Guess not," I said before proceeding to fill the glass for myself. "So, what can I do for you?"